Every winter, my hands suffer. My dear friend, Susan, always surprises me at some point in the chilly season with yet another balm that will make all the breakage end, the cuts heal, and the dryness disappear. I use it religiously, and still I cannot be mistaken for a hand model.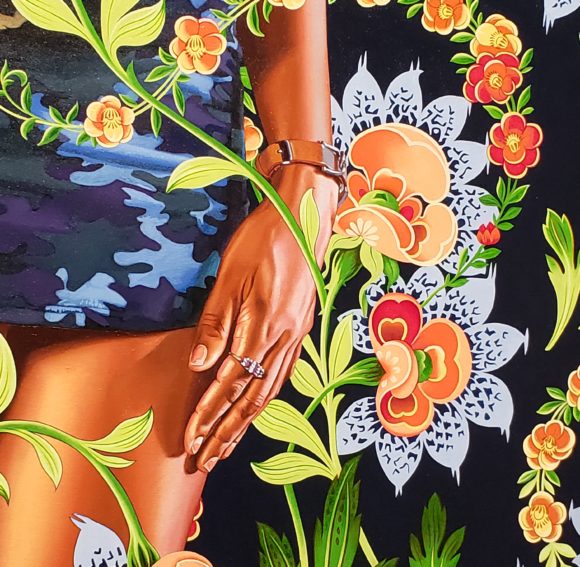 I work with my hands every day. I open boxes. I sort ceramic work. I knot yards and yards of ribbon. I roughhouse cardboard. I wrangle packing tape. I also come from a long line of people who had the same genetic disposition to flakiness and cuts.
Donning leather gloves, I have adventured out to two regional cities since the first of the year with family and a friend. Both were lovely trips, one lasting only a day. On both excursions, I visited museums. This is never a hardship for me. I delight in wandering through and wondering at what is in place in front of me.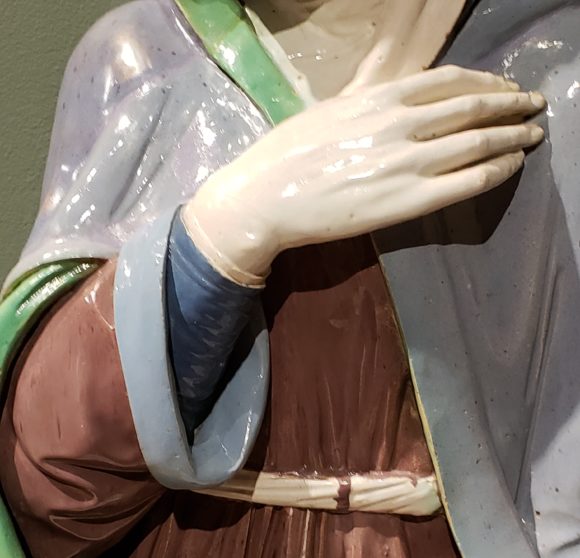 On these trips, the men I traveled with continued to prove to be excellent humans with whom to share the magic of art. We can be quiet, or we can talk. We can stay side by side or wander off alone. We all know each other well enough to know that backtracking through several rooms to show each other what might have been missed or what you swooned over is not labor. It is love.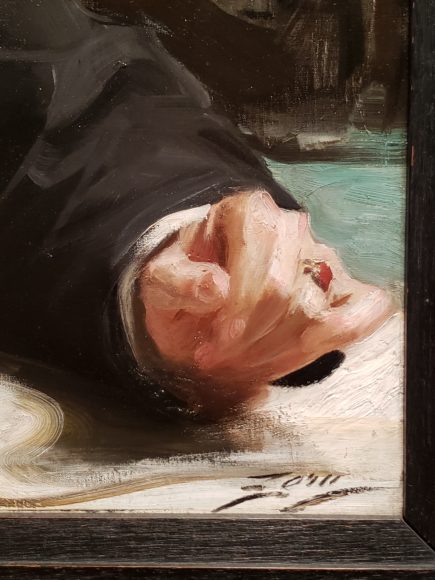 I seldom take a photo as I am looking at a piece for the first time. I go back to capture photos with my phone when I visit museums. The phone/camera stays in my handbag until I circle around to what has haunted me. Things I do not want to forget. The certain something that elicited an emotion or a tear. Then I move in for the photo.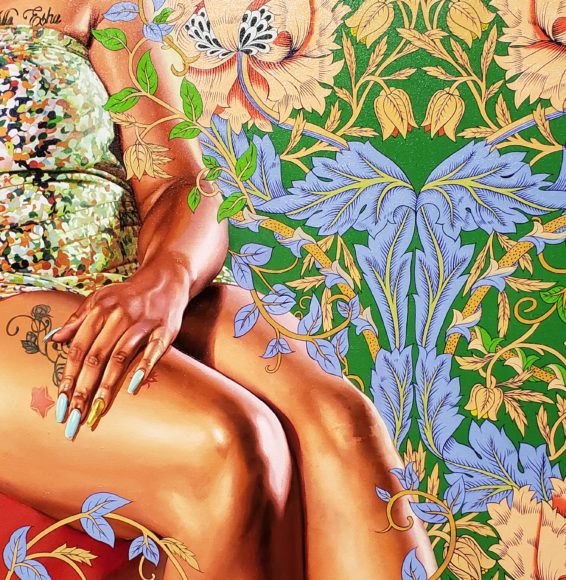 I hardly ever photograph an entire piece. If you follow with me on social media, you would know I am stating the obvious. I spend lots of time explaining my zooming in on my favorite bits. It might be that the whole piece made my knees weak, but a complete photo never does art a favor in my eyes. Colors are shifted, subtleties are missed. Besides the important fact that I am not a professional in the photographic arts.
Lately, it has been hands that are my focus. I chalk that up, with the view of looking backwards, to looking at my own hands every day and wondering when summer will come so that I can cease to consume gallons of lotion, balm, wax, and creams. Of looking at my hands and wondering when I will ever look like a polished woman.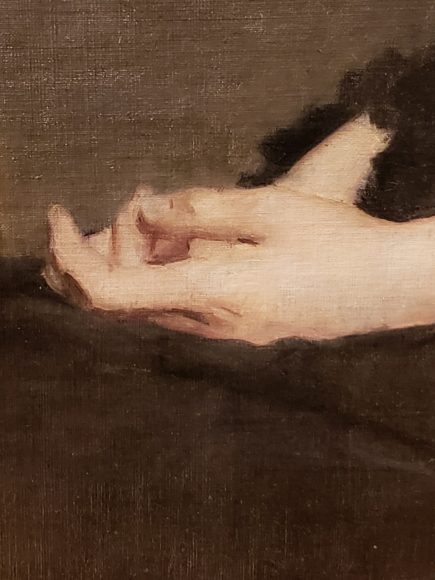 Then I get back to work. If I am lucky, that work will include planning the next trip full of art.

Credits to artists, whose work is seen in little pieces above. In order: Kehinde Wiley, Andrea della Robbia, Anders Leonard Zorn, Kehinde Wiley, John Singer Sargent. Photo with feet and a swimmer, Max Beckmann.